USHJA President Mary Knowlton to Continue 2023 Town Hall Series with Fall Sessions
Lexington, Ky.—August 7, 2023—The U.S. Hunter Jumper Association is pleased to announce that the Town Hall Series with USHJA President Mary Knowlton will continue with three fall sessions. The Town Halls will be held on Zoom on the following dates:
"I am thrilled to continue our town hall series to connect with our members," said Knowlton. "Engaging with our community provides us the opportunity to come together, exchange ideas, discuss important issues in our industry, and shape a stronger, more inclusive path forward. I look forward to our opportunity to learn from each other and inspire future growth in the Hunter/Jumper sport."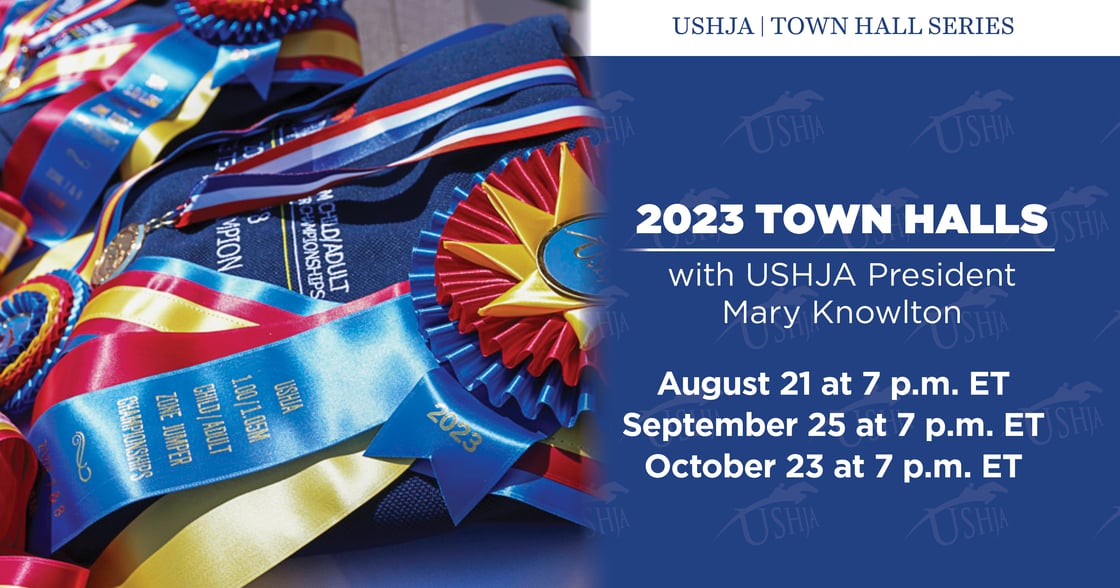 Discussion topics will include key topics in the Hunter/Jumper sport, industry issues, and more. Each Town Hall is open to members and non-members and will include an open question-and-answer period. Participants are encouraged to join the discussion with thoughts and opinions and may submit questions, comments or feedback in advance of a Town Hall to feedback@ushja.org.

To learn more about USHJA's Town Halls, visit ushja.org/townhall.