2018 USHJA Annual Meeting
Hilton Tampa Downtown • December 9th - 13th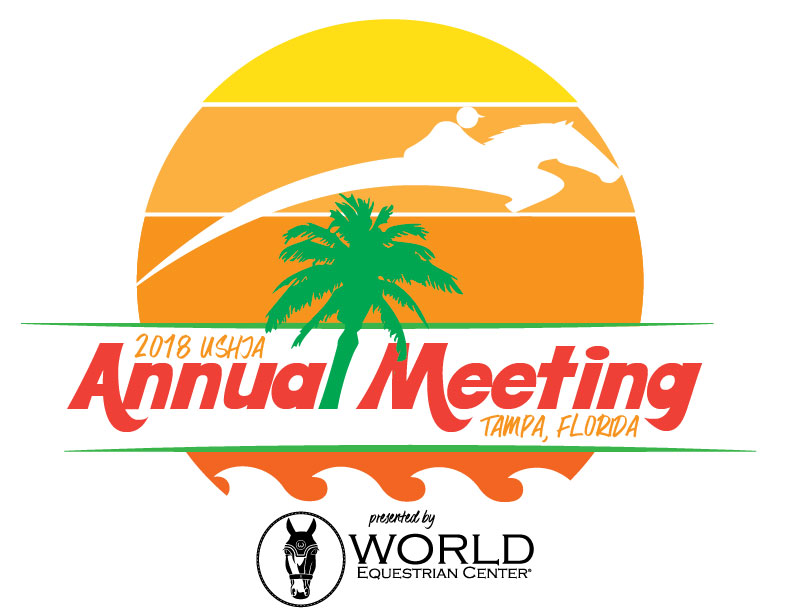 We look forward to having you join us at the 2018 USHJA Annual Meeting, presented by World Equestrian Center! Registration is now open and available on the left-hand menu.
If you have questions about the 2018 USHJA Annual Meeting, please contact Jill Insko at phone (859) 225-6716. For registration questions, contact Steve Rosenberg or by phone at (859) 225-6721.
USHJA Board of Directors Consent Calendars
Rule Changes
ACCESS LIVE RULE CHANGES

Attending this year's meeting? Download the app! Visit the Google Play or Apple Store to download the 2018 USHJA Annual Meeting App. You can create your schedule, get updates and even coordinate meetings with other attendees using the app. Visit us at registration if you need help with the app.
Save the Date for 2019
Are you already thinking about 2019? We are too! Save the date for the 2019 USHJA Annual Meeting while you register for this year!
2019 USHJA ANNUAL MEETING
December 8-12, 2019
Denver Hilton City Center
Denver, Colorado