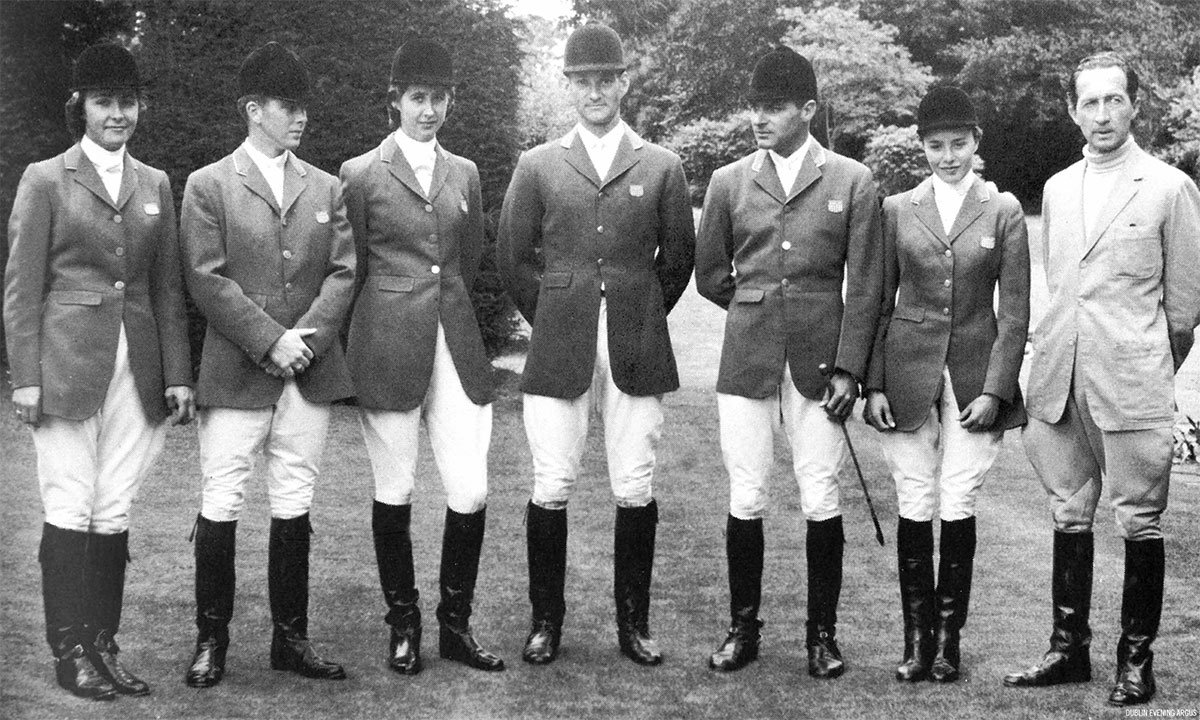 The 1964 United States Equestrian Team riders bound for a European tour. (L-R) Carol Hofmann, Bill Robertson, and Show Jumping Hall of Fame members Mary Mairs (Chapot), Bill Steinkraus, Frank Chapot, Kathy Kusner, and USET Coach Bert de Némethy. (Photo Credit: Dublin Evening Argus)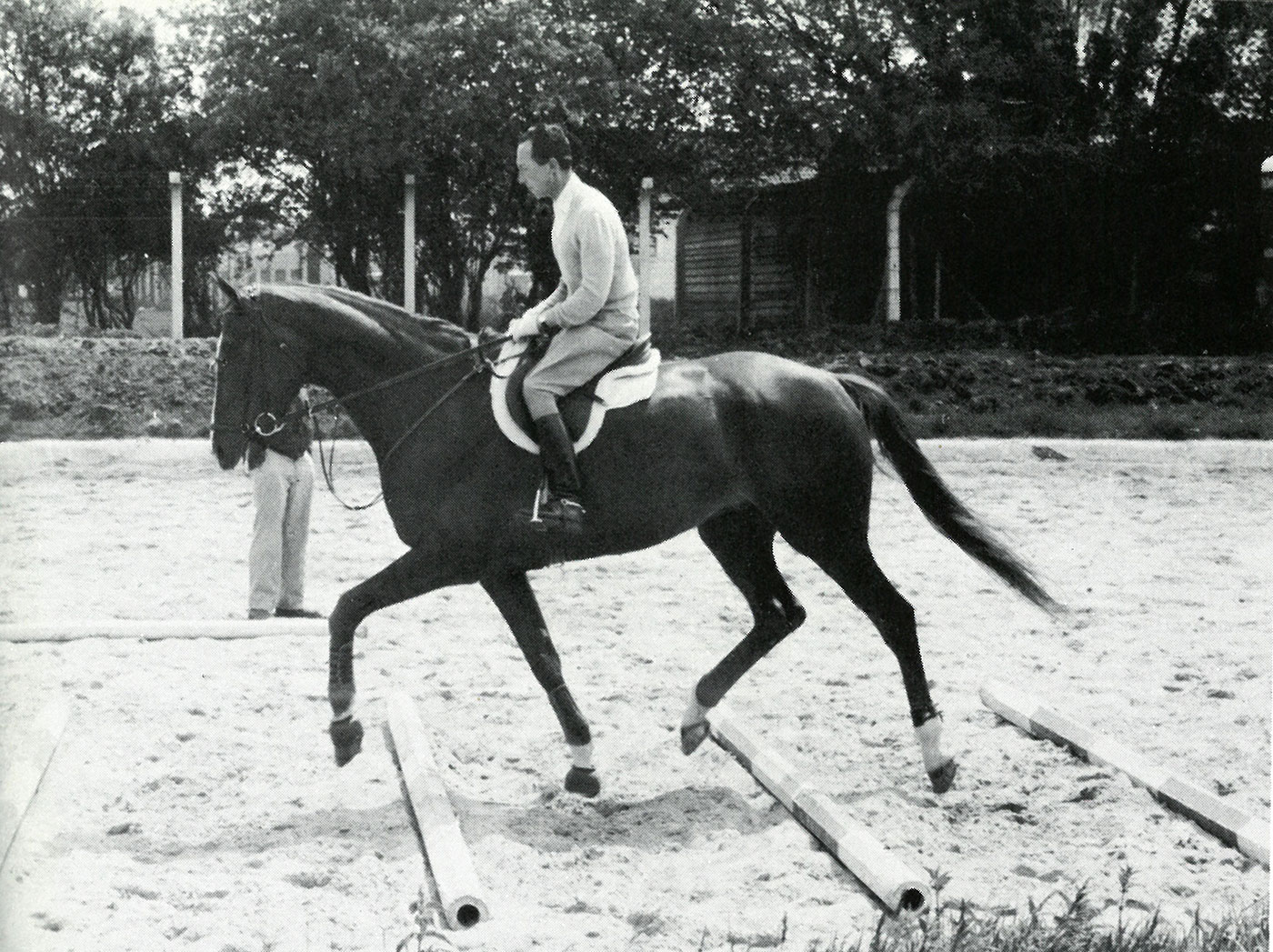 United States Equestrian Team Coach Bertalan de Némethy schooling San Lucas (loaned to the USET by P. de la Tour d'Auvergne). In his years as USET Coach (1955-1980), de Némethy introduced a program of cavaletti, gymnastics, and flatwork as the key to training jumpers. De Némethy and San Lucas are both inductees in the Show Jumping Hall of Fame. (Photo Credit: Dublin Evening Argus)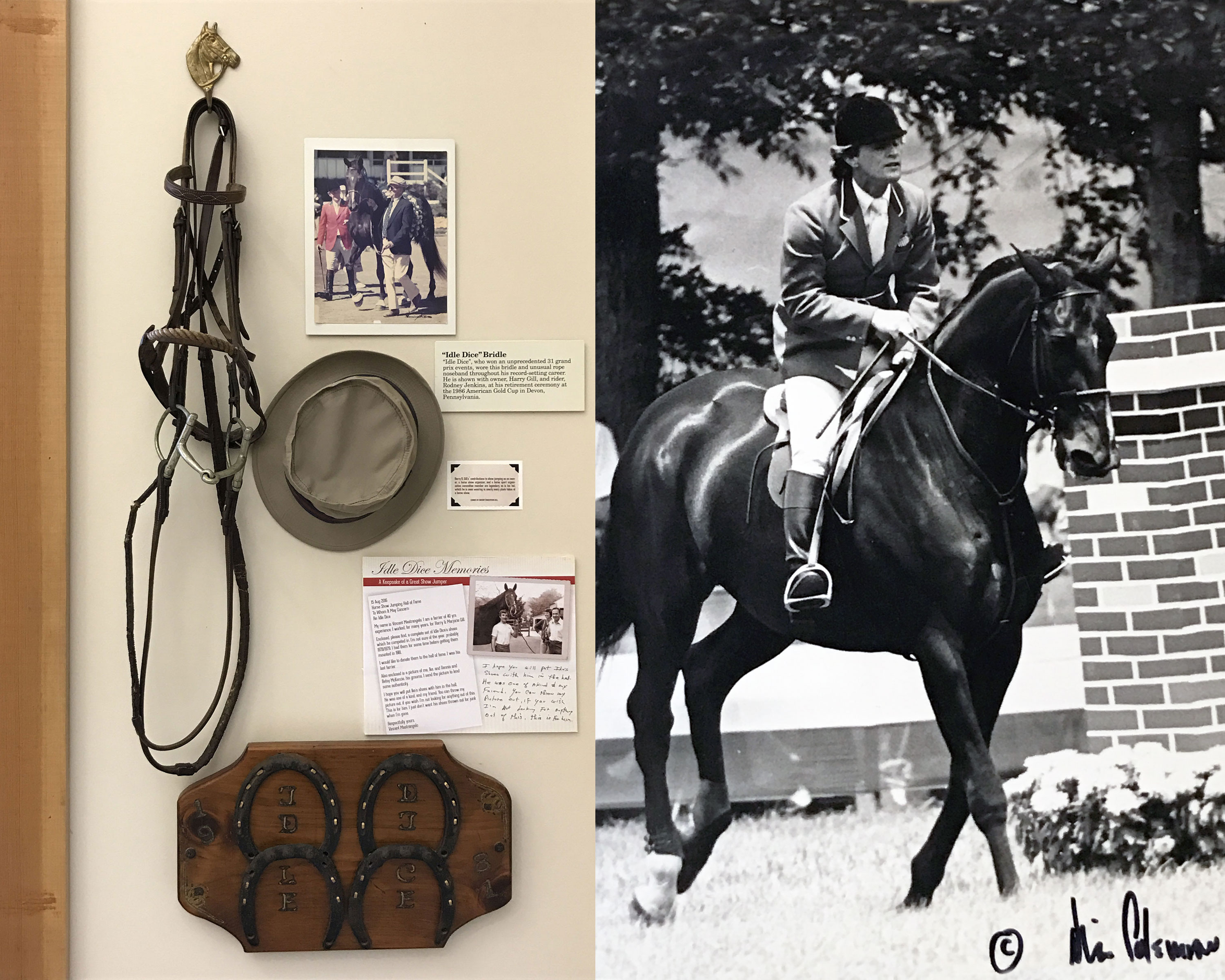 Harry R. Gill's Idle Dice stands among the most successful American show jumpers. With Rodney Jenkins, Idle Dice dominated in the 1970s, winning the American Gold Cup three times, the Puissance at every major indoor show, the President's Cup at the Washington International twice, and the I Love New York Grand Prix at age 18. He was retired at the 1986 American Gold Cup. Gill, Jenkins, and Idle Dice are all Show Jumping Hall of Fame members.

The 1984 Los Angeles Olympics Team Gold grooms taking part in the medal ceremony. From left are Noel Solomon (Show Jumping Hall of Fame members Joe Fargis/Touch of Class), David Snyder (Leslie Burr/Albany), Terry Williams (Show Jumping Hall of Fame members Conrad Holmfeld/Abdullah), and Syd Eustace Goodrich (Show Jumping Hall of Fame members Melanie Smith/Calypso). (Photo loaned by Melanie Smith)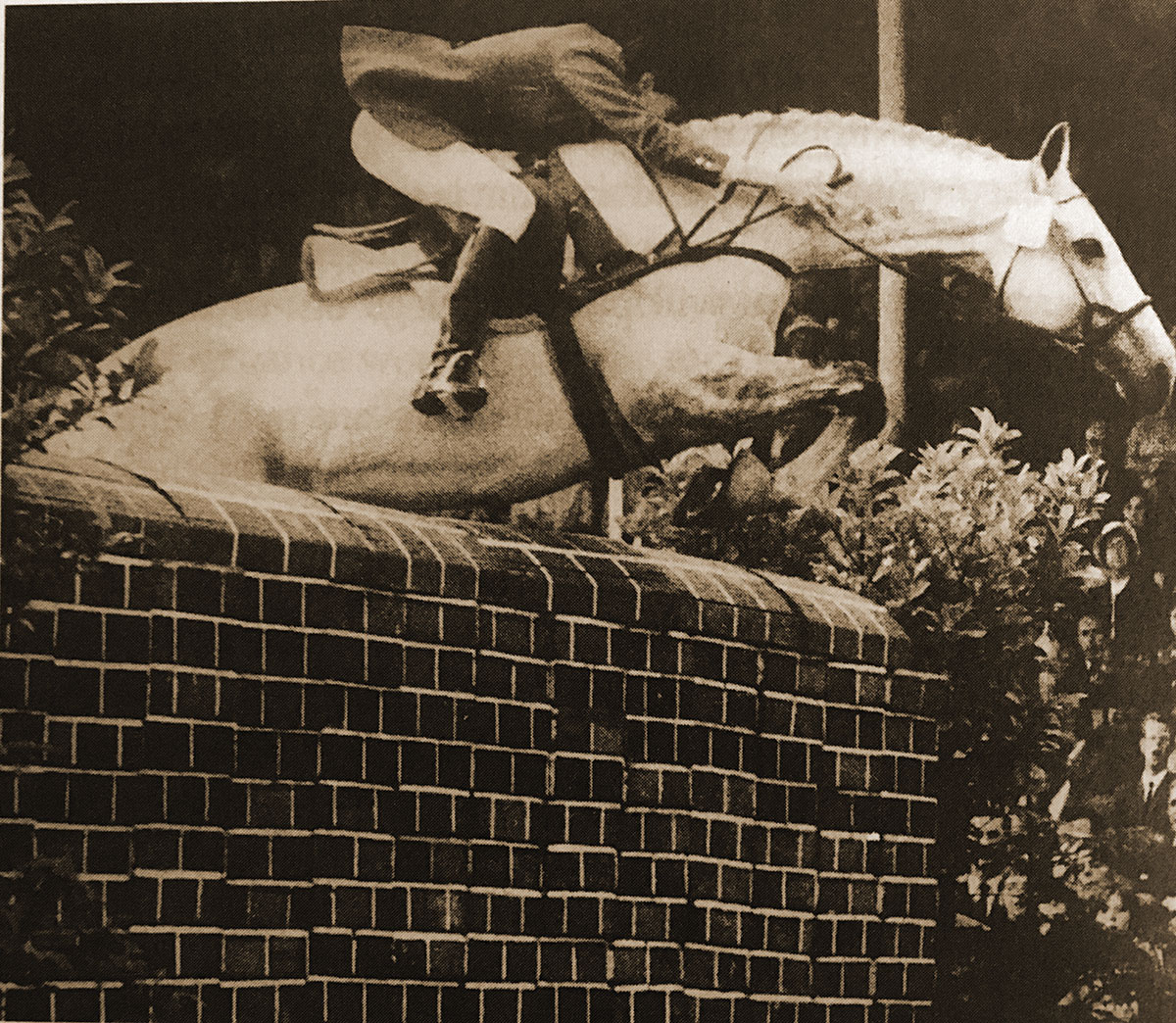 Three-time Olympian and Show Jumping Hall of Fame member Kathy Kusner and Aberali excelled at the Puissance in the 1960s. Kusner and Aberali provided the long-distance shots for the scenes at the Washington International Horse Show in the 1968 Disney film The Horse in the Gray Flannel Suit. Note the weight pads in front of the saddle; international jumpers were required to carry 165 pounds. (Photo courtesy Kathy Kusner)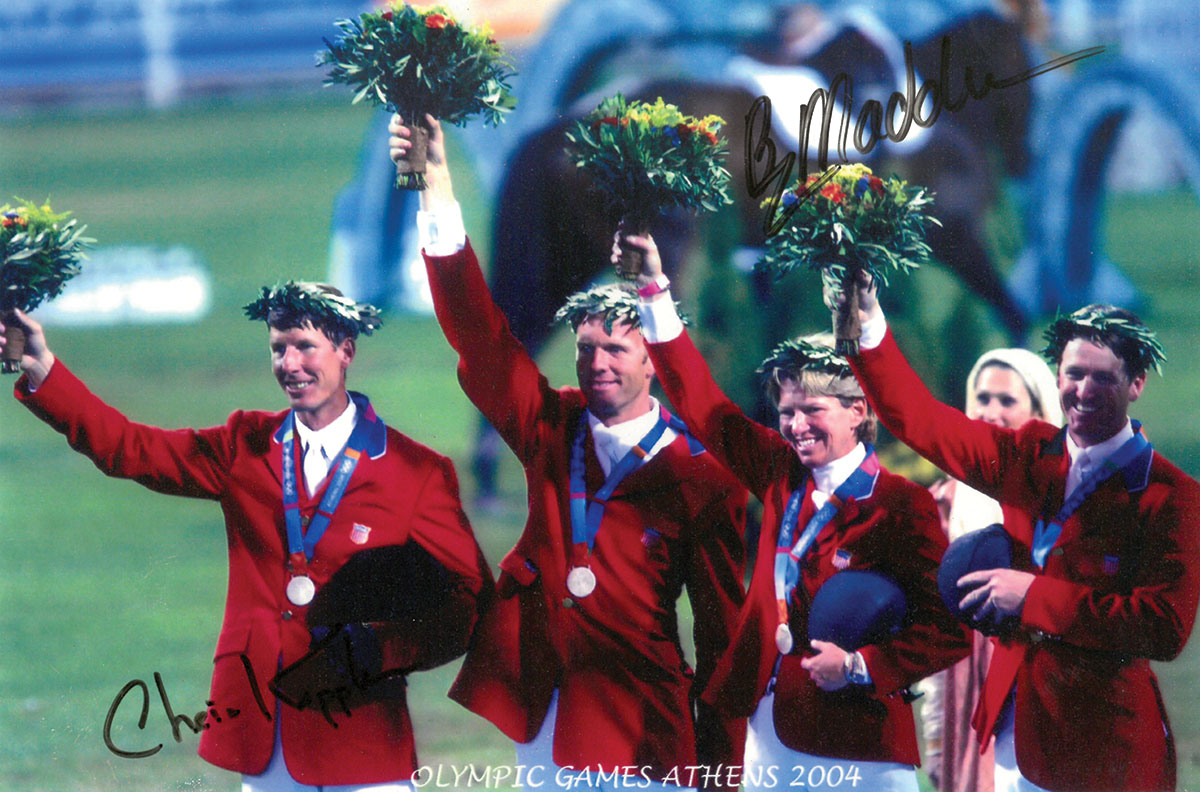 The United States team of (L-R) Chris Kappler (Royal Kaliber), Peter Wylde (Fein Cera), Beezie Madden (Authentic), and McLain Ward (Sapphire) won Team Silver at the 2004 Olympics in Athens. After the German team was disqualified a few months later, the Americans were awarded Team Gold, and Chris Kappler and Royal Kaliber saw their Individual Bronze turn Silver. (Photo loaned by Beezie Madden)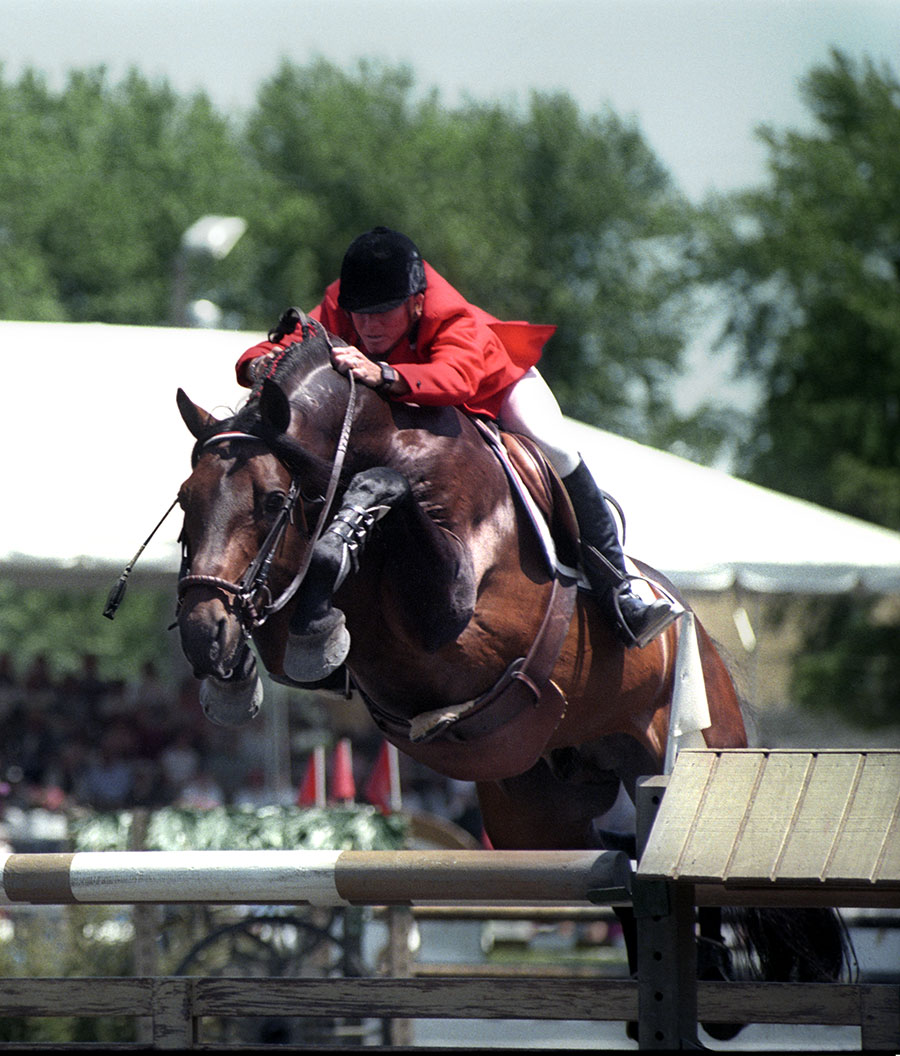 Recent Show Jumping Hall of Fame inductee Susie Hutchison with Madeleine Paulson's America 1.
(Photo credit: Pennington Galleries)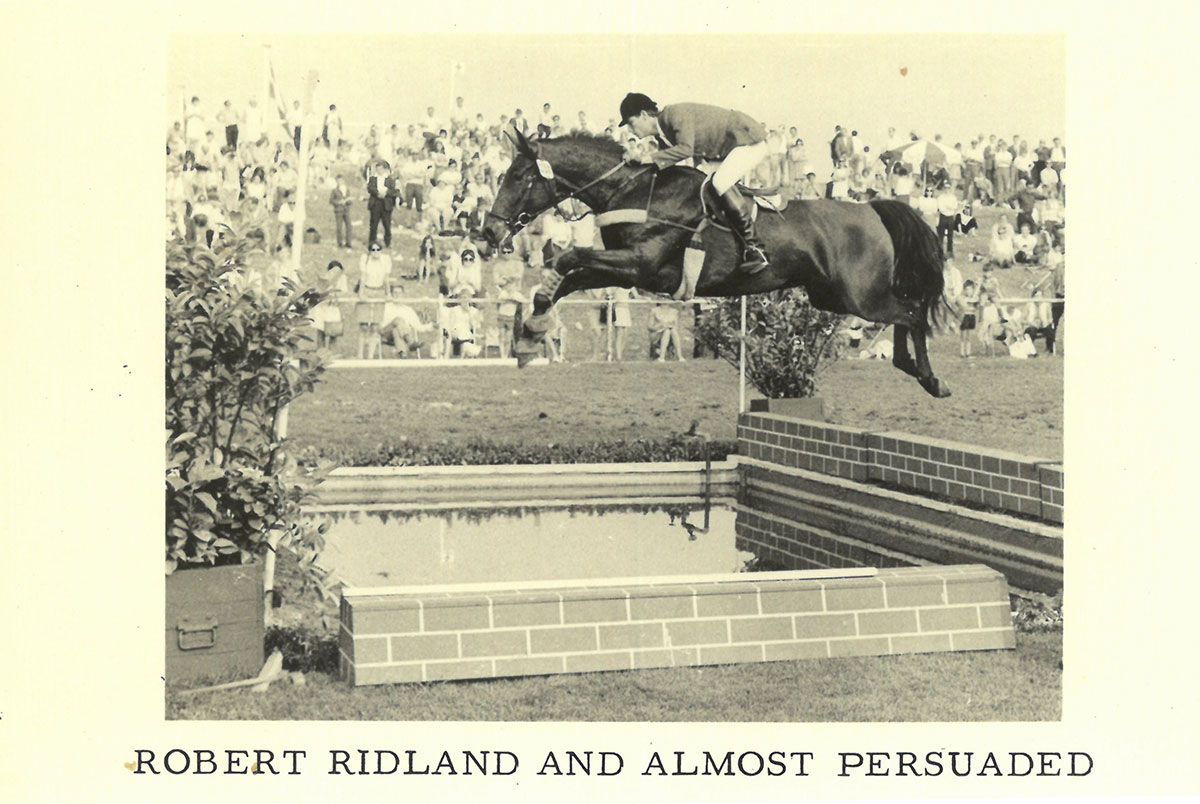 Current US Chef d'equipe Robert Ridland and Almost Persuaded in 1971 over an impressive water jump on Ridland's first international tour with the United States Equestrian Team. With Almost Persuaded (donated by to the USET by Mrs. W. K. Day), Ridland met success abroad and at home, winning the Grand Prix at the National Horse Show that fall. (Vintage photo postcard loaned by Denise Quirk)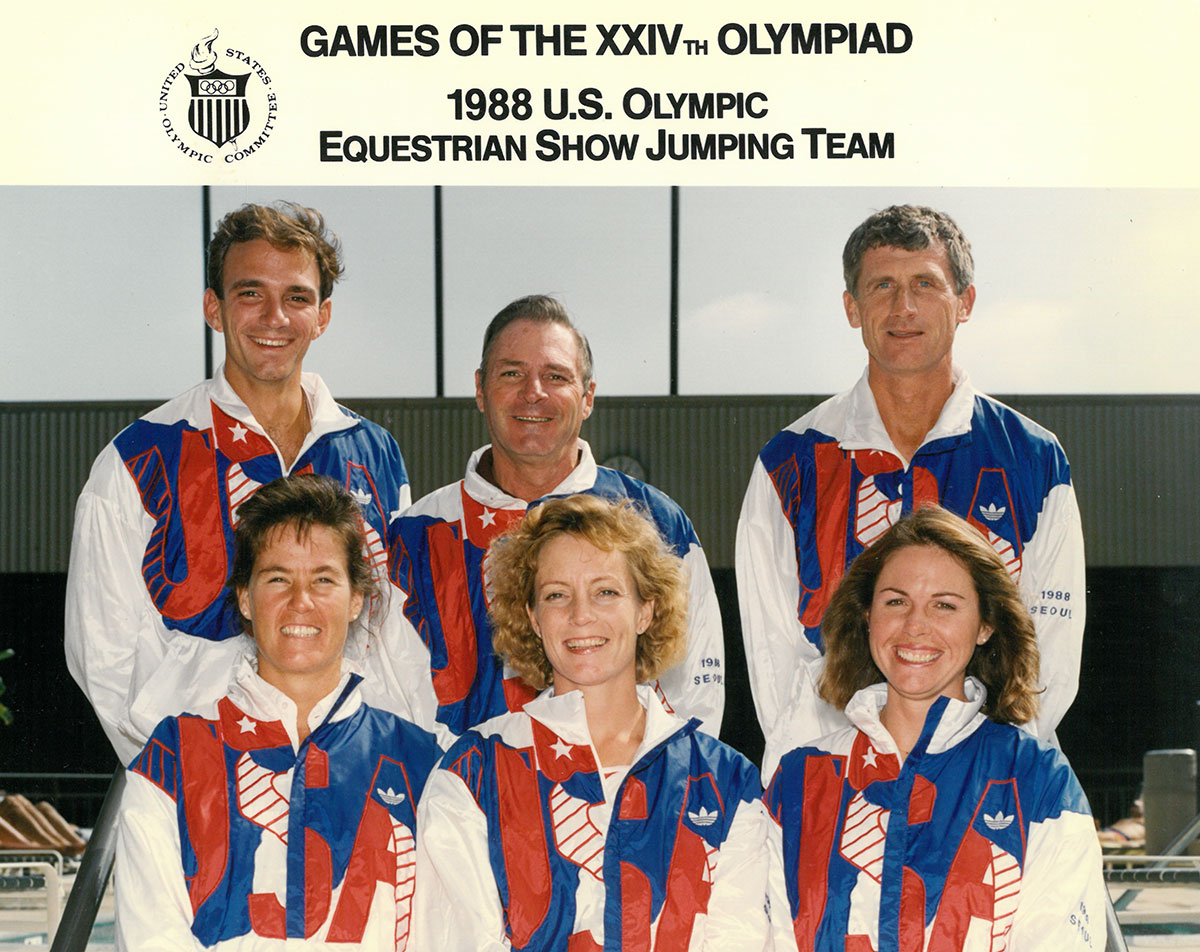 The Team Silver Medalist show jumping team pre-competition at the 1988 Seoul Olympics. (Back L-R) Greg Best, Show Jumping Hall of Fame members Chef d'equipe Frank Chapot and Joe Fargis; (Front L-R) Lisa Jacquin, Anne Kursinski, Katherine Burdsall. Greg Best also won Individual Silver. (Photo loaned by Anne Kursinski)