USHJA Horsemanship Quiz Challenge
Put your horsemanship knowledge to the test for a chance to win great prizes in the USHJA Horsemanship Quiz Challenge. The HQC encourages education and recognizes young equestrians who have exceptional horsemanship knowledge.
How It Works:
Participants take two levels of online horsemanship quizzes, which consist of multiple choice and true/false questions, to be eligible for selection to the HQC Nationals. The HQC Nationals is an in-person competition that includes a written test and a hands-on practicum to put the top-scoring participants to the ultimate test.
What You Need to Know:
Open to USHJA members who are younger than 21 on December 1 of the current competition year
Must be a USHJA member in good standing above the Outreach level.
Participant must score an 80 percent or higher on the Level One Quiz to take the Level Two Quiz
Participant must score a 90 percent or higher on the Level Two Quiz to be eligible for selection to the HQC Nationals
Participant must register for and complete the Level One and Level Two Quizzes no later than September 1 of the current competition year.
USHJA members who are 21 years of age or older now have the opportunity to test their horsemanship knowledge in the USHJA Adult Horsemanship Quiz Challenge!
For more information on the HQC, eligibility and requirements, please review the HQC Specifications.
The Official HQC Study Guide covers topics that include horse identification, anatomy, nutrition, riding theory and welfare. The Horsemanship Study Guide is available to everyone interested in expanding his or her equine knowledge.
The HQC is supported, in part, by a generous grant from the United States Equestrian Federation, as well as individual donors through the USHJA Foundation. To help support the HQC program, click here to make a charitable donation today!
Safe Sport
The U.S. Hunter Jumper Association is committed to the safety and protection of its members and volunteers. To ensure a safe environment for all participants, the USHJA strives to follow practices that minimize risk to participants and guests. Such practices include but are not limited to: discouraging one-on-one interactions with youth, ensuring a USHJA approved representative is present when an outside presenter is engaged with youth, and reminding USHJA onsite representatives, hosts, parents/guardians of their responsibility to safe guard youth in their care. Additionally, clinicians, stable managers, USHJA representatives and staff participating in the Horsemanship Quiz Challenge Nationals are required to complete the Safe Sport Training as per USHJA Policy 2018-5-03.
Per US Equestrian rules, all active USEF adult members (18 years of age or older) are required to complete Safe Sport training. The USHJA will also require all adult participants (18 years of age or older) to complete Safe Sport training prior to attending Horsemanship Quiz Challenge Nationals.
Completion of Safe Sport training is not a requirement to take the Level One or Level Two quiz; however, in order to be eligible for invitation to HQC Nationals, participants who will be 18 years of age or older prior to the event must complete Safe Sport training no later than September 1.
Adult participants who have not yet completed Safe Sport training may click here for directions on how to access the free training.
---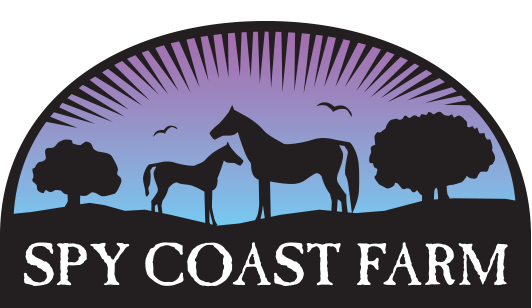 Educational Provider