USHJA Wheeler Museum: Past Exhibits
The Wheeler Museum has featured a variety of exhibits throughout the years. If you missed one of our earlier exhibits, below are snapshots of some of our more recent exhibits. Please come back and visit the site as we continue to expand our past exhibit archives.

A Sporting Tradition: Iconic Horse Shows Across the United States
June 2014–December 2015
The exhibit features photographs, artifacts, and other memorabilia to showcase some of the most historically significant and storied competitions that featured hunter and jumper classes across the United States.
Old traditions come to life as you revisit the heritage of these iconic horse shows. Explore their pageantry, relive their legendary moments, and celebrate their contributions to their respective communities.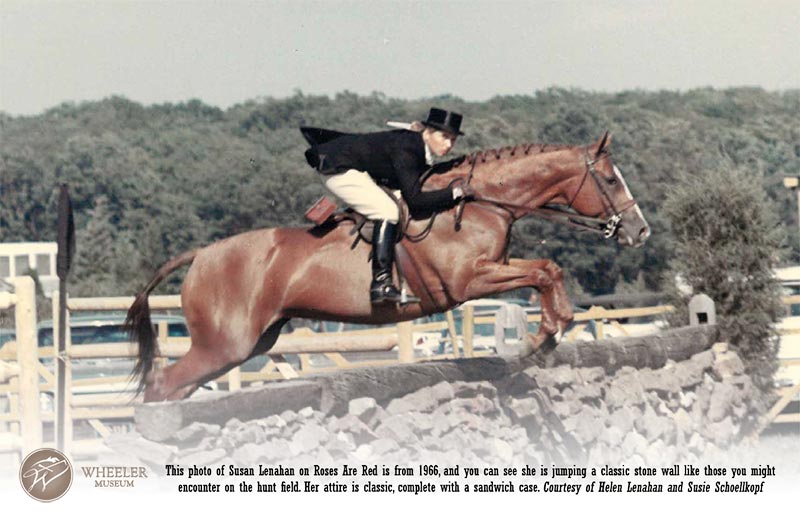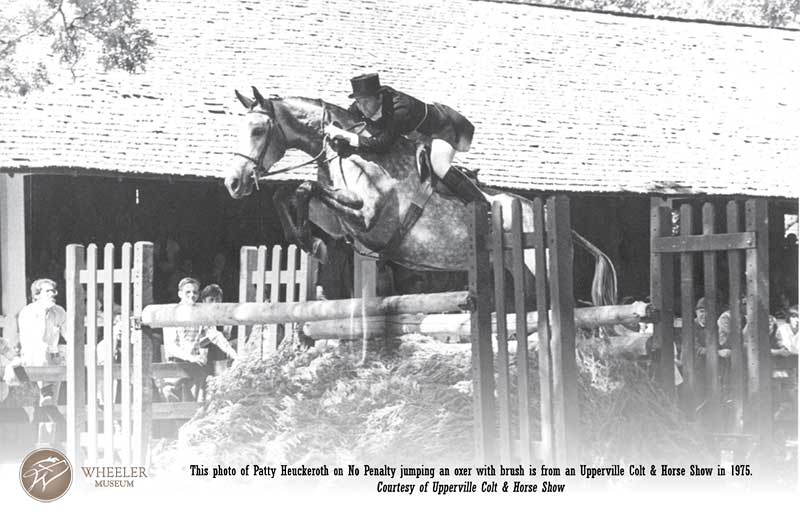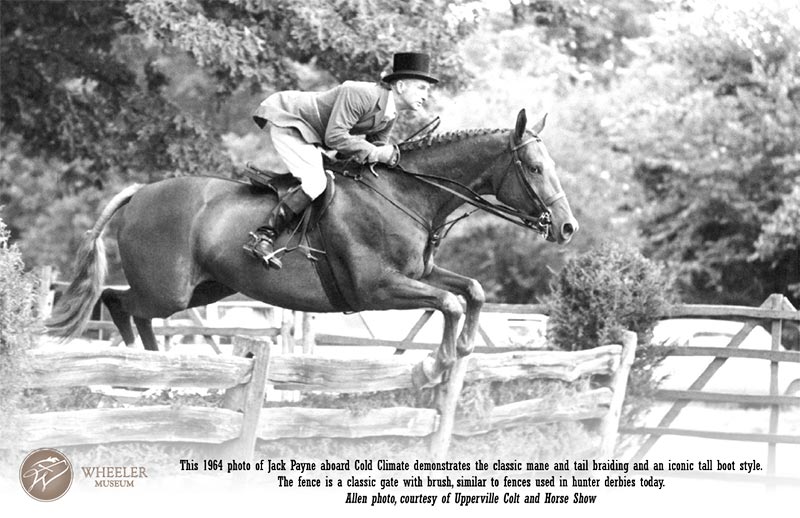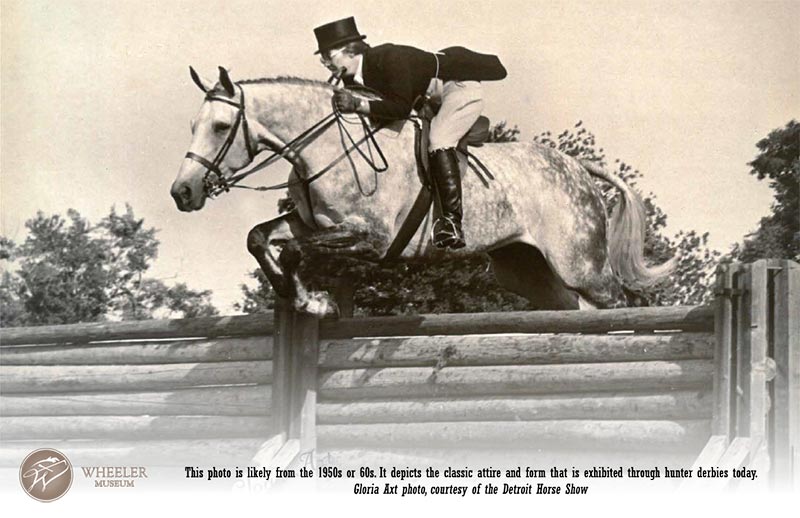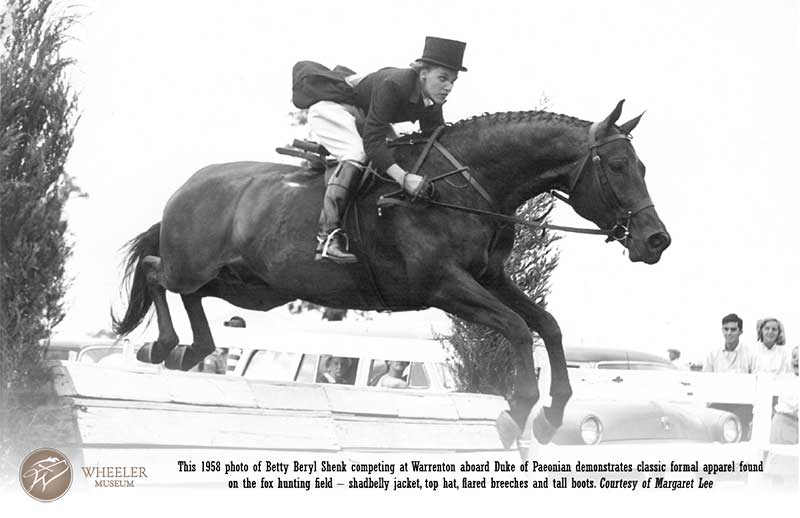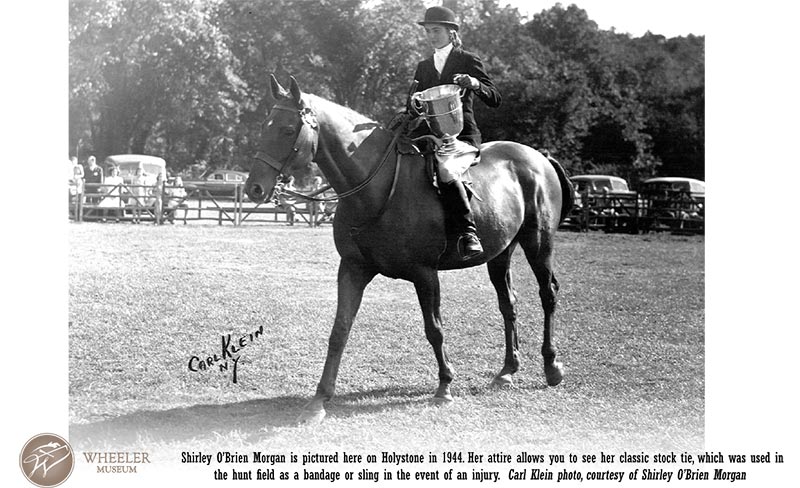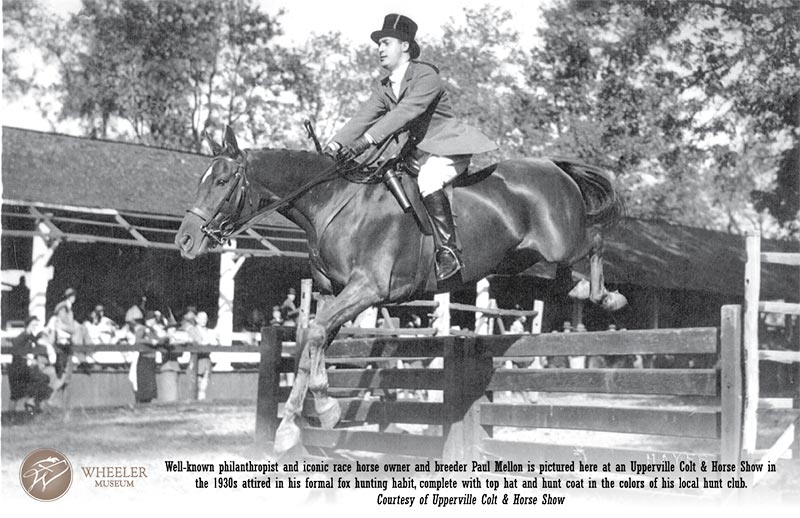 The Thoroughbred Show Horse
March 2013–March 2014
Known for its stamina, power, speed, and agility, the Thoroughbred dominated the world of show jumping for decades. Likewise, the breed's beauty, grace, and elegance proved instrumental in shaping and defining the show ring hunter.
Museum visitors were invited to explore this exhibit, relive the storied athletes of our past, view some of today's show ring competitors, and share in the special bonds these horses have had with their owners and riders. Few horses exhibit the heart and bravery inherent in the Thoroughbred, and these qualities have resulted in heroic triumphs in international competition, as well as touching personal moments shared only between these horses and their riders and owners.
Revisit yesterday; and celebrate today with the elegance, power and heart that are the Thoroughbred show horse.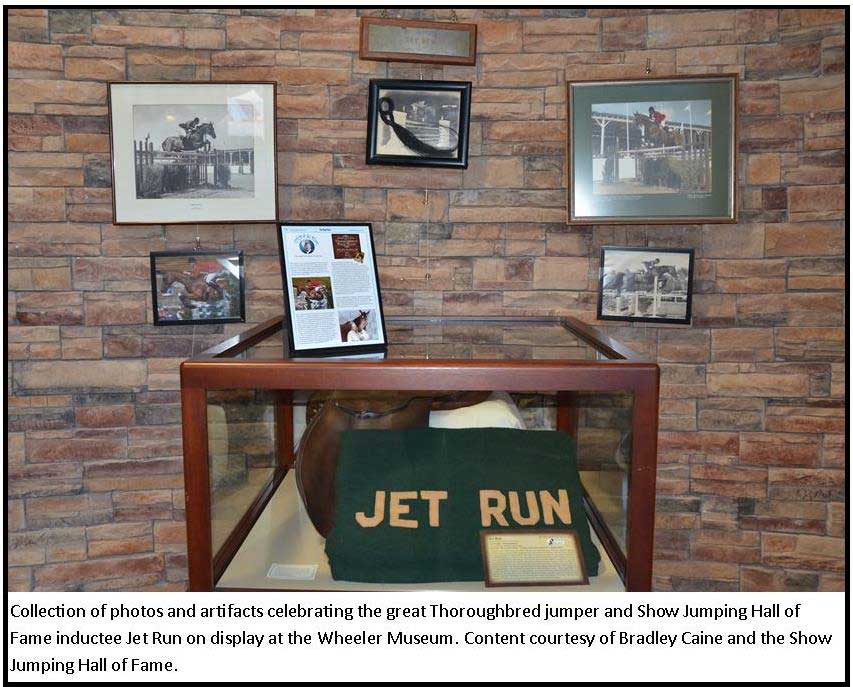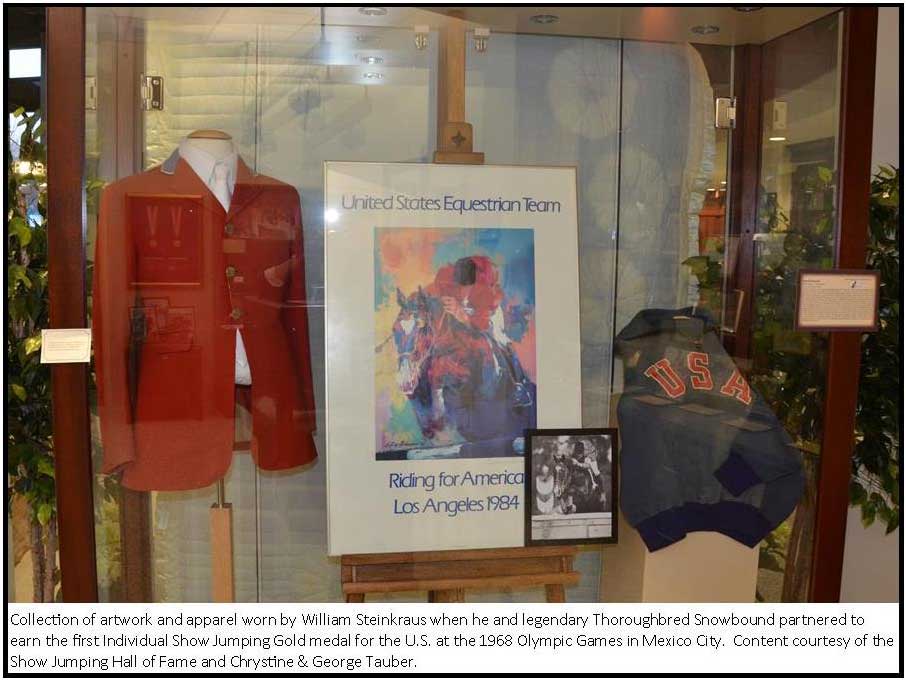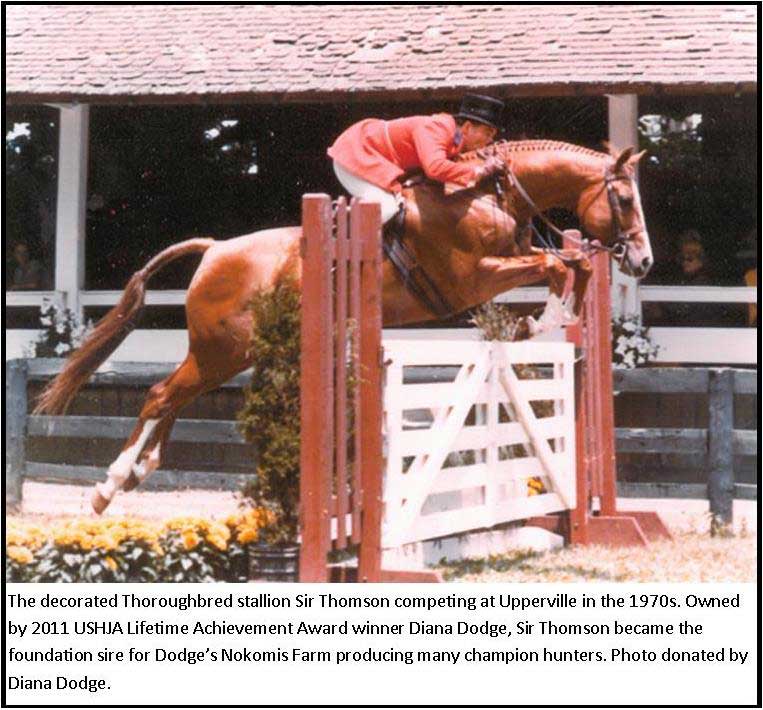 Equitation: A Foundation for Life
October 2012–February 2013
The USHJA Wheeler Museum's fall/winter 2012/2013 exhibit, Equitation – A Foundation for Life, brought to life the history of equitation through some of the greatest names in our sport, sharing how and why equitation remains the foundation of their illustrious careers. Museum guests revisited all the glory days of the ASPCA Maclay, AHSA/USEF Medal, and USET Talent Search Finals, as well as other pivotal moments in equitation that led to hallmark accomplishments such as Conrad Homfeld's and Michael Page's Olympic Medal wins and the evolution of George Morris' American Forward Riding System.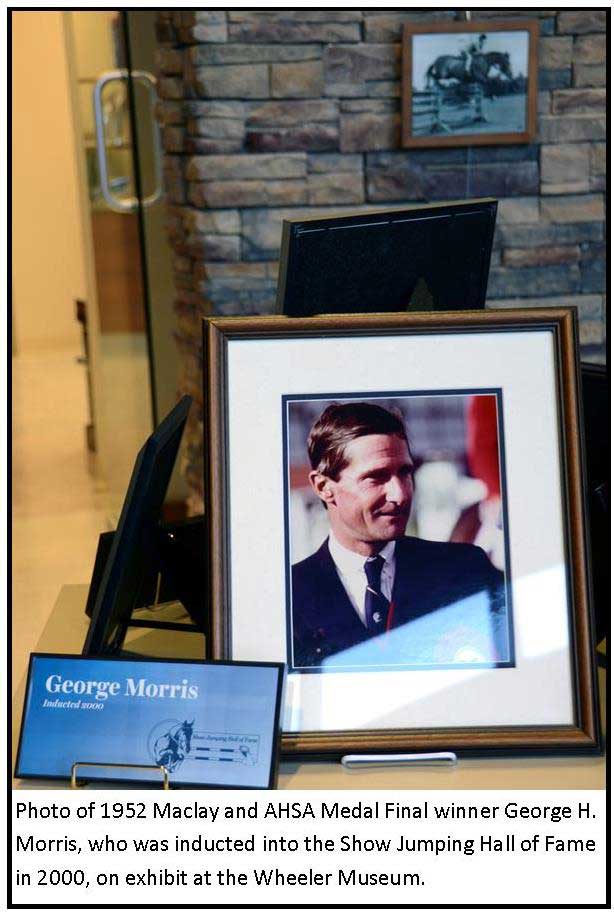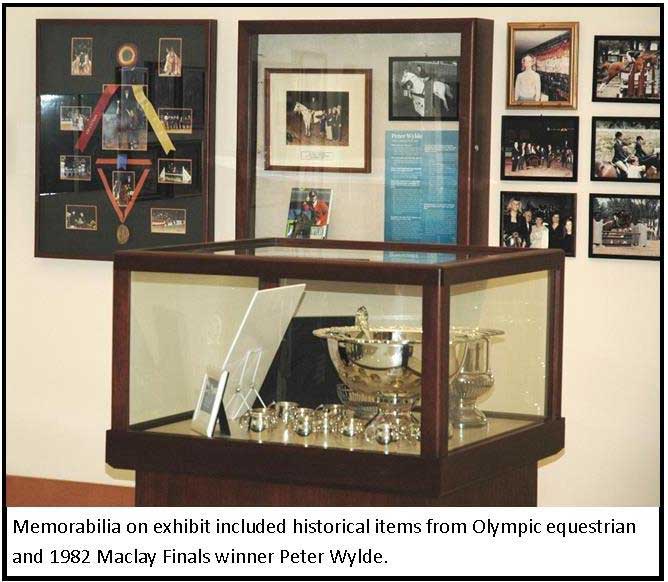 Ponies Through the Decades
May 2012–September 2012
It all starts with a pony…
Some of equestrian sport's greatest athletes and moments can be traced back to a PONY! Throughout their history ponies have often been referred to as the Wee Warriors of the horse world, but many of these half-pint equines have achieved their discipline's highest honors and often started their riders' Olympic dreams.
The 2012 Wheeler Museum exhibit, Ponies Through the Decades, paid homage to a vital part of both the sport of horse showing itself and the people and ponies throughout history who influenced us all.
Spectacular sterling silver goblets, gorgeous ribbon displays, specially created Breyer® Horses, wardrobe items, and exquisite retired trophies from such prestigious shows as Devon, were just a few of the precious items the USHJA received from people all over the country who support the USHJA's efforts to perpetuate our sport's origins.