Meeting Registration
2018 USHJA Annual Meeting in Tampa, FL
Registration is now open for the 2018 Annual Meeting in Tampa, FL. Annual Meeting registration will be offered at a discounted price through 4pm EST on November 14th.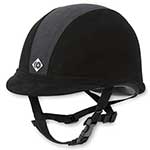 The Annual Meeting will be packed with new and exciting keynote speakers, business and social events. Be sure to check the schedule online regularly to view the updated offerings. We hope to see you all in Florida. If you have any questions regarding Annual Meeting, please contact Jill Insko at jinsko@ushja.org, (859) 225-6716; registration questions can be directed to Steve Rosenberg at srosenberg@ushja.org, (859) 225-6721.
Be one of the first 50 to register for the 2018 USHJA Annual Meeting and you will be entered in a drawing for a Charles Owens helmet.
2018 Registration Details and Extras
If you are a member of the USHJA Board of Directors, Hunter Working Group or Jumper Working Group please contact Steve Rosenberg for special registration.
BRING-A-FRIEND and receive a $10 discount. We are encouraging members to bring a first time attendee to the 2018 Annual Meeting, the discount will also be extended to the first time attendee. See registration form for discount details.
Please be sure to note on your registration if you have special dietary needs and we can make accommodations prior to December 1st.
USHJA is GOING GREEN, each registrant will have access to Wi-Fi please be sure to bring your electronic devices to keep up to date on schedules and rule changes.
NEW this year will be the Pathable mobile event app that delivers a searchable attendee directory and speaker profiles, private messaging and public discussion forums. You'll have more opportunities to make meaningful connections.
2018 USHJA Annual Meeting: Sunday - Thursday (December 9th - 13th)
A single registration includes: access to all open meetings and presentations, Sunday's Welcome Lunch, Monday evening's Welcome Reception, Tuesday Daniel Steward Breakfast, Hodges Badge Company Lunch and Wednesday USEF Lunch, as well as hot breakfasts Monday through Wednesday, and meeting break snacks and beverages Monday through Wednesday.
Early Bird
Until November 14th
$100 per person
Advanced
Nov. 15th - Dec. 6th at 4 p.m. EST
$125 per person
On-Site
$150 per person
Evening of Equestrians Awards Dinner & Awards After-Party (Tuesday, December 11th)
Individual Ticket
Prior to December 6th at 4 p.m. EST
$90 per person
Reserved Table of 8*
Prior to December 6th at 4 p.m. EST
$700 for table
On-Site Individual**
$135 per person
On-Site Reserved Table of 8**
$1,000 for table
** (Dinner Ticket Sales will close on Monday, December 10th, at 5pm EST. Only purchases of full tables of 8 may be reserved. Grouped individual ticket holders cannot be guaranteed a reserved table)