USHJA Nominations Open for 2023 Annual Awards
Lexington, Ky.—May 9, 2023—The U.S. Hunter Jumper Association is now accepting nominations for 2023 Annual Awards. Based on member nominations, these awards recognize the significant accomplishments of USHJA members in varying aspects of the sport.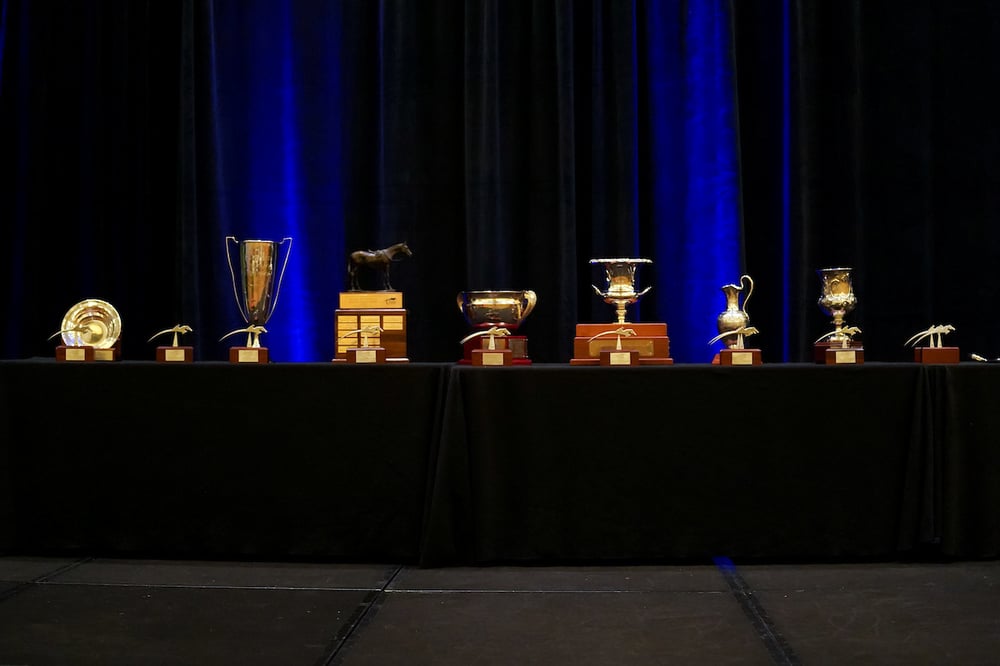 The USHJA Amateur Sportsmanship Award recognizes Amateur Owner and Adult Amateur competitors who exhibit a degree of excellence and integrity by supporting their fellow competitors and volunteering their time and resources to various aspects of the industry. Nominations for the award must be submitted by July 31 and may come from exhibitors, trainers, colleagues or peers. The nominee must be an Active/Competing or Education/Non-Competing member of USHJA. Last year, E. Sue Bopp won the award.
The Mrs. A.C. Randolph Owners Legacy Award acknowledges a past or current owner who has been or is a true "patron" of the Hunter/Jumper industry. This award honors an owner who has created a legacy of giving back to the Hunter/Jumper sport through continued dedication and support. Nominations must be submitted by July 31. Last year, Rosalind Schaefer won the award.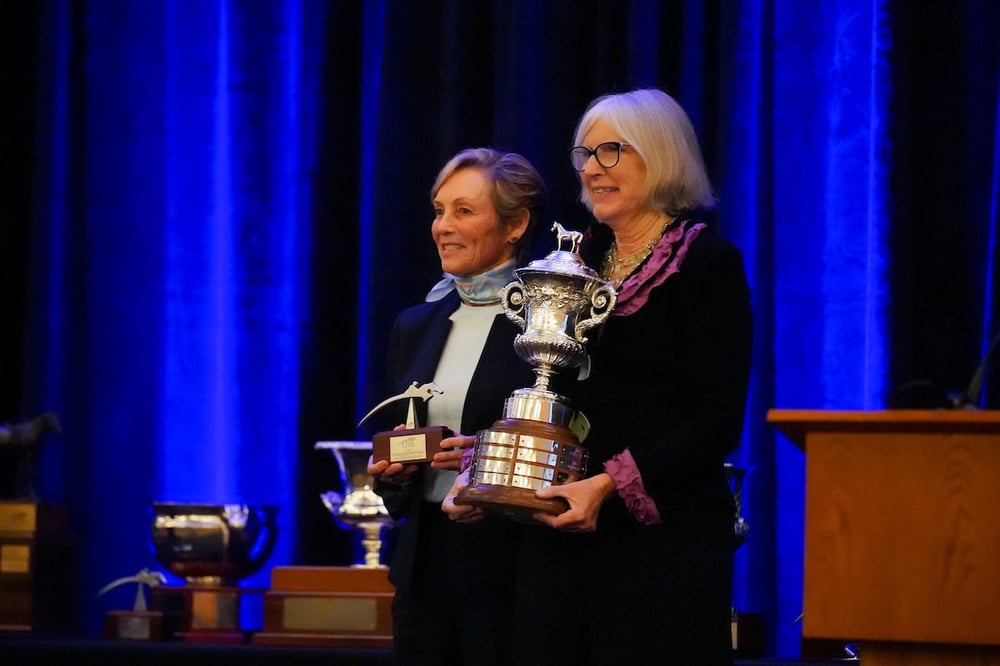 The USHJA Lifetime Achievement Award honors members whose lifelong involvement in the sport and with USHJA has benefited the industry, dedicating their lives to furthering the disciplines of Hunters and Jumpers on a national platform. All active USHJA members are encouraged to nominate a worthy individual for the prestigious award by July 31. The 2022 recipients of the Lifetime Achievement Award were Anne Krusinski and Margie Engle.
The USHJA Vital Horse Show Staff Award recognizes two committed horse show staff members who often work behind the scenes but are essential to the success of our horse shows. Nominees do not need to be active members of the USHJA and geographic diversity will be considered as a factor when reviewing the nominees. Nominations must be submitted by August 15 to be considered. In 2022, George Chatigny and Jennifer Glass received the Vital Horse Show Staff Award.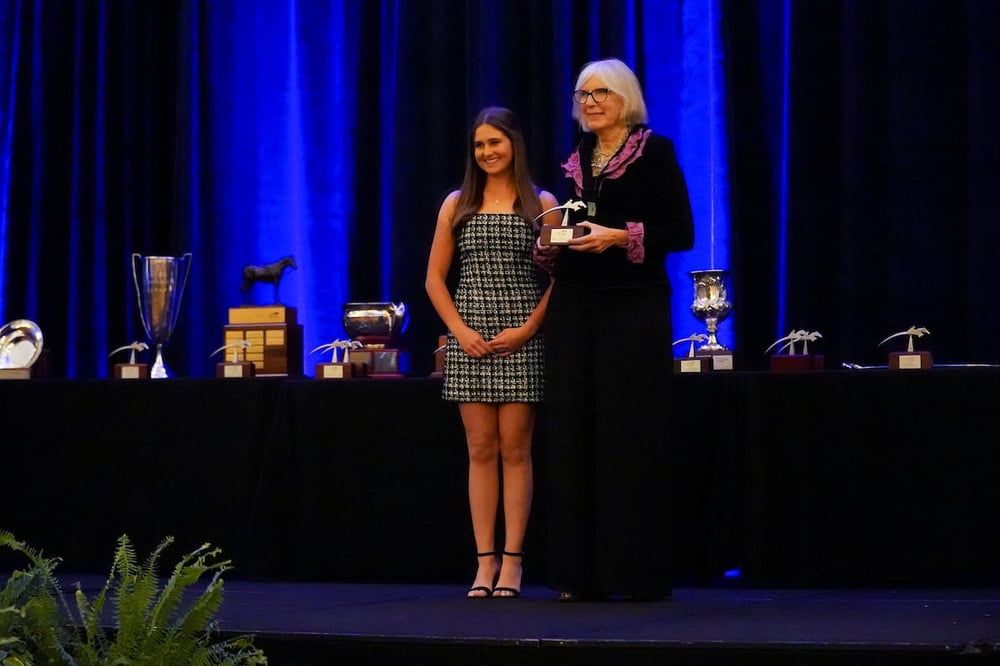 The USHJA Youth Leadership Award aims to identify potential future leaders in the equine industry by recognizing a Junior member of the USHJA between the ages of 12 and 15. Applications must be submitted by August 15. Jordan Gibbs was selected as the 2022 recipient.
One USHJA Nominee for the USEF National Youth Sportsman's Award is selected each year. Young riders from every discipline apply through his or her affiliate organizations to be considered for the USEF National Youth Sportsman's Award, which is presented annually to a USEF member under the age of 17 who demonstrates an ongoing commitment to the promotion of equestrian sport, serves as a positive role model for their peers, is involved in community activities and exhibits characteristics that exemplify positive sportsmanship principles. Applications must be submitted to the USHJA by August 15. Receiving the honor in 2022 was Ryder Richardson.
The William J. Moroney Visionary Award recognizes an individual, a group, an organization or a corporation who demonstrates endless passion and depth of knowledge of and for the Hunter/Jumper sport while offering innovative thinking at every opportunity and inspiring others, as well as challenging them to their best at all times. Nominations must be submitted by July 31; however, the award is not necessarily presented annually. This award was most recently given out in 2021 to Mary Knowlton.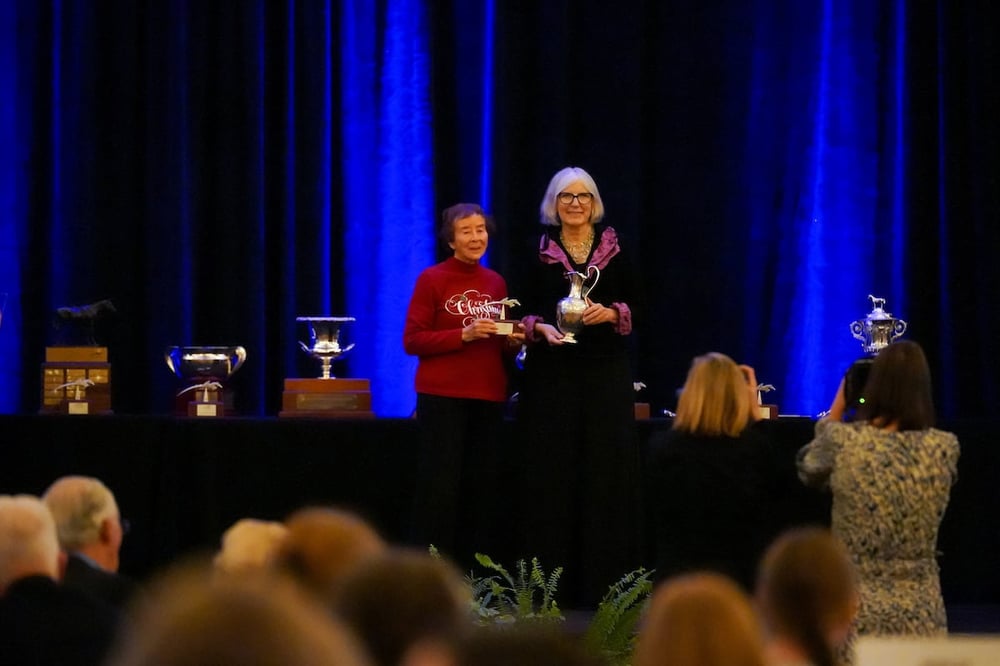 The Jane Marshall Dillon Award recognizes equestrians of all professions who have devoted their lives to teaching and mentoring riders beginning their education in the Hunter/Jumper discipline. These teachers have been instrumental in building future horsemen by instructing their students in proper horsemanship, training and riding while instilling in them the principles of integrity, empathy for the horse and a strong work ethic. Nominations for this award must be submitted by July 31. Last year, USHJA presented this award to Peggy Stevens and Mary Gatti.
The Licensed Official Emeritus Honorary Designation recognizes those who have dedicated their lives to officiating our sport. Nominations will be accepted from current standing committee members and task force members and must be submitted by July 31. The recipient must be retired and have worked as a licensed official for a minimum of 25 years. Last year's recipients were Joe Fargis and Rodney Jenkins.
The J. Arthur "Bucky" Reynolds, II Award of Merit is awarded posthumously for meritorious service to equestrian sport, dedicated to furthering the Hunter/Jumper and/or Hunter Breeding disciplines. Nominations must be submitted by July 31; however, the award is not necessarily presented annually. In 2022, Bill Ellis was selected to receive this honor to which friends and family accepted on his behalf.
For more information about USHJA awards, including nomination-based awards, visit ushja.org/awards.
Photos: Terise Cole/USHJA