USHJA Welcomes Exhibitor's™ as the Official Grooming Products
Lexington, Ky.—Mar. 16, 2022—The U.S. Hunter Jumper Association is pleased to welcome Exhibitor's as the Official Grooming Products of the USHJA for 2022. For more than three years the USHJA has enjoyed a long-standing relationship with parent company Straight Arrow Family of Brands. As an Official Sponsor, Exhibitor's will support all USHJA programs and championships.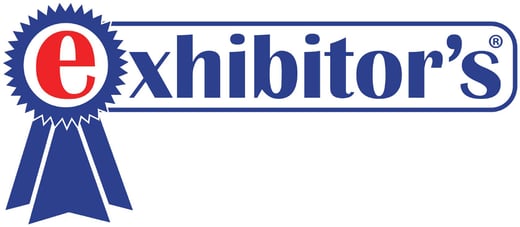 "We are thrilled to have Exhibitor's join our family of official sponsors," said Mary Knowlton, president of the USHJA. "Their support as an official sponsor helps make many of our member programs and championships possible and we are excited about the value their grooming products will provide our membership."
Exhibitor's, a subsidiary of Straight Arrow, believes in taking the time to care while crafting each product. This dedication to craft has helped many customers take their show horses coats from superb to stunning.
"We are honored to be partnering with the USHJA this coming show season and value them welcoming us to the family," said Devon Katzev, owner and president of Straight Arrow Products, Inc. "We take the time to care and hope that transcends through each one of our products. I want to thank all the horse owners, trainers, grooms and riders who have supported us over the years and made Exhibitor's products the choice in their barns nationwide."
Exhibitor's joins four other official sponsors of the USHJA: CWD, Official Saddle; Rood & Riddle Equine Hospital, Official Equine Hospital and Pharmacy; Parlanti, Official Riding Boot; and Nutrena, Official Horse Feed.
About Exhibitor's™
For more than 30 years, Exhibitors has been intensifying the natural beauty of show horses with innovative formulas and illuminating finishing products. Known originally for their ultra-whitening Quic Silver, Exhibitors invites you to experience the breakthrough color-enhancing technology of Quic Color and Quic Black. Trust the company that put the first braiding product on the market, Exhibitors Quic Braid to keep every hair in place when it matters most. For unrivaled performance from the brightest whites to darkest of ebony coats, choose the blue-ribbon excellence if the Exhibitors system and groom like you mean it. Learn more at exhibitorsequine.com.