USHJA Partners with IHSA to Offer USHJA Outreach Classes at IHSA Zone and National Championships for the 2022/2023 Season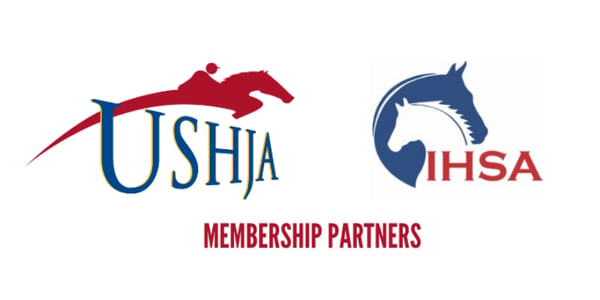 Lexington, Ky.—Sept. 19, 2022—The U.S. Hunter Jumper Association and longtime membership partner, the Intercollegiate Horse Shows Association, are pleased to debut a collaboration to benefit the membership. For the 2022/2023 season, IHSA Zone Championships and the 2023 IHSA National Championship Horse Show will be designated as USHJA Outreach Competitions.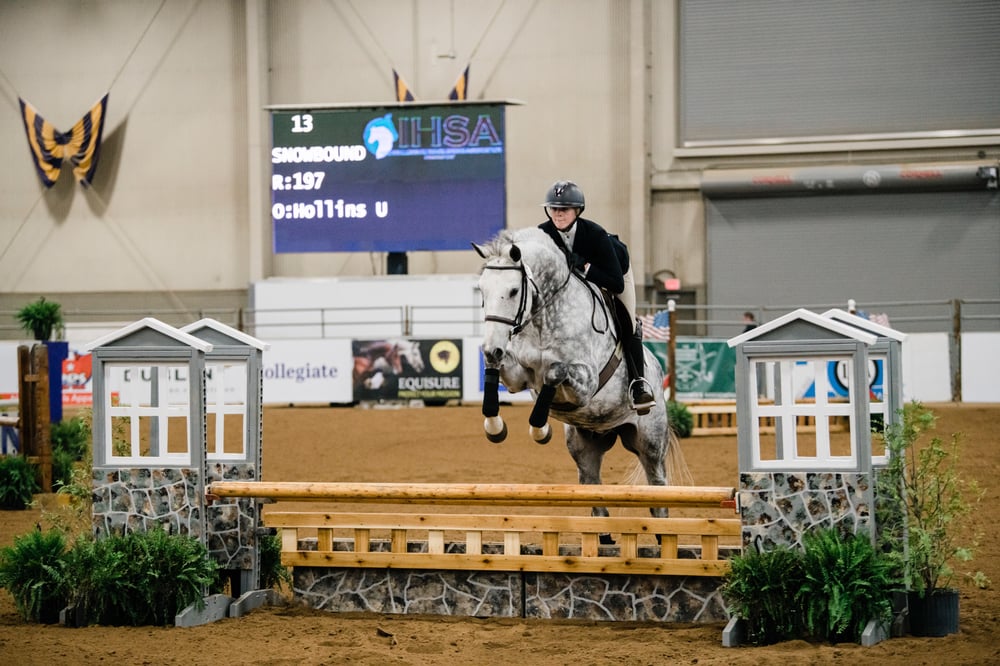 The Pennsylvania State University's Julianna Empie won the 2022 USEF/Cacchione Cup at the 2022 IHSA National Championship and was also the 2019 winner of the Lindsay Maxwell Charitable Fund/USHJA Emerging Athletes Program National Training Session.
"We are thrilled to be strengthening our longstanding relationship with the IHSA with the inclusion of the USHJA Outreach program as part of the IHSA competition format," said Kevin Price, USHJA executive director. "The Outreach program, now in its 13th year, is immensely popular and the inclusion of these classes is an added benefit to IHSA riders to earn points, national recognition and year-end rewards."

The USHJA created the Outreach Program as the launch pad for Hunter and Jumper sports. The program is an opportunity to compete and earn points toward year-end rewards, including an exclusive invite to the Marshall & Sterling Insurance/USHJA National Championships in Las Vegas, Nevada.

IHSA Hunter Seat competitors of all levels will earn points by competing in classes designated as Outreach at IHSA Zones and Nationals. They may also earn points outside the IHSA competition at designated local USHJA Outreach and USEF competition shows offering USHJA Outreach classes in Hunter and Equitation classes from walk/trot to 3' and Jumper classes from .60m-1.20m. The goal for members is to work toward medal-level status:
Gold 100+ points
Silver 75-99 points
Bronze 50-74 points
Based on the medal status, members will be eligible to select rewards such as ribbons, medallions, logo wear, swag and more at the end of the competition year. Additionally, the highest point-ranking Gold-Level rider in each USHJA Zone will be awarded the Golden Backstage Pass, entitling them to compete at the Marshall & Sterling Insurance/USHJA National Championships, participate in educational sessions, course walks and more. IHSA members are automatically enrolled in the Outreach Program through their free USHJA membership.

"We are excited to offer the USHJA Outreach Program at Zones and Nationals this year," said IHSA Executive Director Peter Cashman. "It is a fantastic collaboration between USHJA and IHSA that benefits our members. We encourage Hunter Seat riders to participate."
Learn more about the USHJA Outreach program at ushja.org/outreach.
Photo: EQ Media
About the IHSA
The Intercollegiate Horse Shows Association (IHSA) welcomes all genders at a range of riding levels and offers individual and team competition in hunter seat equitation, Western horsemanship, ranch riding and reining at more than 400 member colleges and universities. Membership in IHSA means that college students can participate in horse shows regardless of their experience or financial status. Students compete from beginner through advanced with suitable, provided horses, eliminating the expense of horse ownership.

Founded in 1967 by Bob Cacchione, it is the oldest and largest intercollegiate equestrian organization with 10,000 members in 47 states and Canada. IHSA college and university team participation is represented through a variety of programs, including varsity athletics, academic departments and club sports. IHSA offers valuable hands-on experience and professional development in multiple facets of the equine industry. Many IHSA teams participate in service projects, giving back to their communities. Through the IHSA, students enhance their college experience and develop the tools that help build successful careers.

For more information, go to IHSAinc.com or contact media@IHSAinc.com.