USHJA Launches New USHJA Instructor Credential
Lexington, Ky.—March 6, 2023—Following several years of hard work and thoughtful development, the U.S. Hunter Jumper Association is proud to introduce the new USHJA Instructor Credential. The Instructor Credential has been designed to offer education for riding instructors in a manner that is more comprehensive and well-rounded than ever before with an extensive online education and a hands-on practicum.
"The Instructor Credential is an important program for the USHJA for a number of reasons," said USHJA Executive Director Kevin Price. "First, it is continuing education for people who are teaching and providing education in our sport. Secondly, and probably just as important, is that it is creating a standardized process for people to become credentialed and prove their knowledge in the field that they are educating and teaching people in."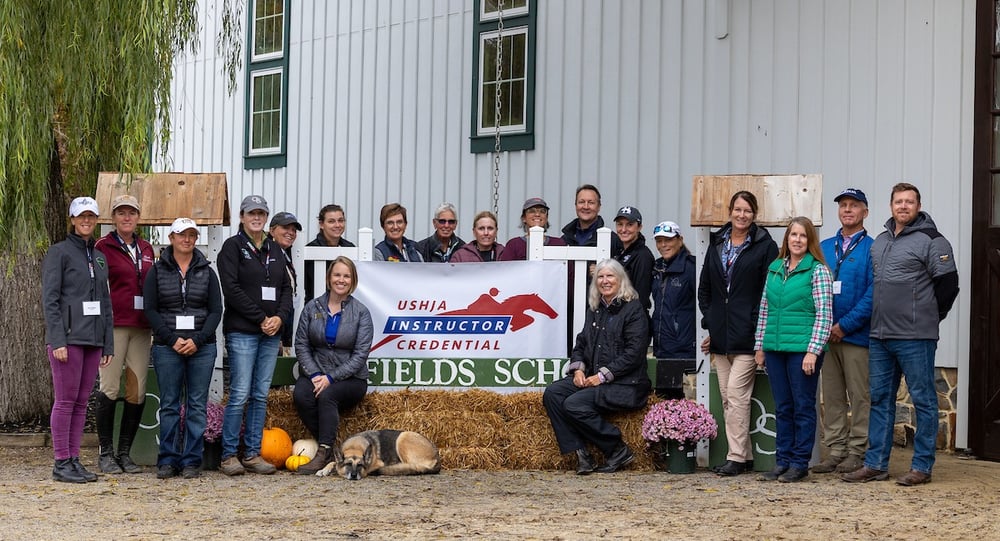 The online coursework includes expanded content in athlete wellness and safety, sports psychology, stable management, equine laws and ethics, marketing and branding, riding theory, and learning styles and teaching methodologies that preserve the American Hunter/Jumper Forward Riding System. Course delivery is comprised of reading material, videos, webinars and PowerPoint presentations.
Each course ends with a short quiz that will require a passing score of 80%. Quizzes may be taken as many times as needed to achieve a passing score, and there is no set timeframe for the completion of online courses.
"It takes a lot of our really good educational information and delivers it in an up-to-date fashion utilizing a learning management system," explained Lauren Klehm, the USHJA Director of Education.
Instructor Credential steering committee member and USHJA Credentialed Instructor Jessica Boppe added, "The credentialing process is very user-friendly. You can do all the modules on your own time from the comfort of your home. There are so many things that are great about this program. For the new professional, it gives you networking; it gives you new information to bring into your program. It also shows that you're invested in the education of your students and that you're in this for real—that you really want to bring the best practices to your stable."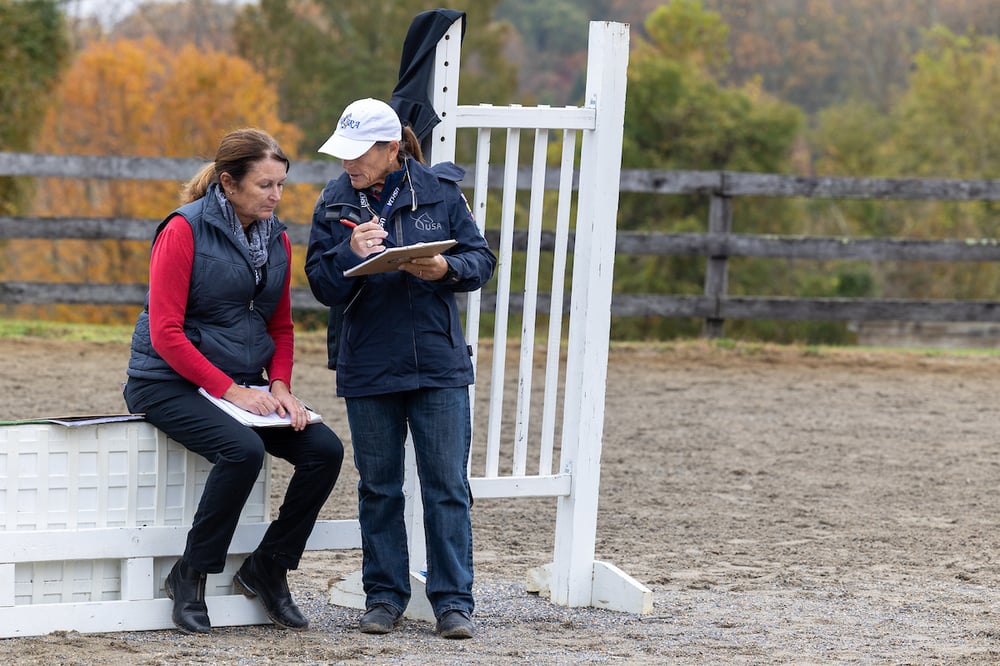 After successfully completing all 10 online courses, candidates will be eligible to register for the in-person Instructor Credential Workshop and Examination where they will observe, learn, practice and collaborate on teaching and coaching techniques and methods. Three Live Workshop and Examination sessions will be offered in 2023—East Coast, West Coast and Central—and dates and locations will be announced at a later date.
During the live examination, candidates will be tested on their teaching skills and provided individualized feedback. Examiners will score candidates utilizing a standardized rubric that includes categories for safety, structure and organization, professional conduct and the candidate's ability to detect and correct errors.
"Certainly, we're always looking for safety first," explained Mimi Wroten, an approved Instructor Credential Examiner on the Instructor Credential steering committee. "We're also looking for creativity, as well as a good sort of structure as far as how they present material to their students. We want to see how they work with things when things, like we all know, don't go exactly as planned, and they should sort of be giving their students things to work for and goals to reach."
USHJA President Mary Knowlton added, "[The former] Trainer Certification Program did a wonderful job, with so many great pieces of information, but it lacked the in-person component of making sure that you could teach. We've seen in other programs—Emerging Athletes, the Horsemanship Quiz Challenge—that sometimes people are great on paper, but when they're actually having to do a practicum, they don't have the skill level that we want them to have. So, this is meant to, again, get people off to a great start and inspire them."
Upon successful completion of all prerequisite online courses, the workshop and passing scores from two examiners during the live examination, candidates will be awarded the status of USHJA Credentialed Instructor. As the program rolls out in 2023, candidates will receive their results within 30 days of examination.
Registration for the USHJA Instructor Credential is now open for USHJA members above the Outreach level who are 18 years of age or older. Candidates will need to show proof of experience teaching at least 40 hours of mounted and unmounted lessons. Individuals can register in their USHJA member account by signing in at my.ushja.org/login, selecting "My Programs" and clicking on the "Enroll" button next to "Instructor Credential." Those who meet the prerequisites will need to submit an application and corresponding fee before being granted access to the Instructor Credential Library of online courses.
To learn more about the USHJA Instructor Credential, visit ushja.org/instructorcredential.
Release and Photos: Randolph PR