USHJA Announces 2023 Recipients of the $25,000 Hamel Family Scholarship for Further Education
Lexington, Ky.—Aug. 9, 2023—The U.S. Hunter Jumper Association is pleased to announce this year's recipients of the $25,000 Hamel Family Scholarship for Further Education as Kylie Cohen and Angela Sikes.
The scholarship was designed to encourage further education among equestrians, and recipients are able to use the funding for college, trade or professional school. This year, the $25,000 scholarship will help two equestrians pursue their higher education goals.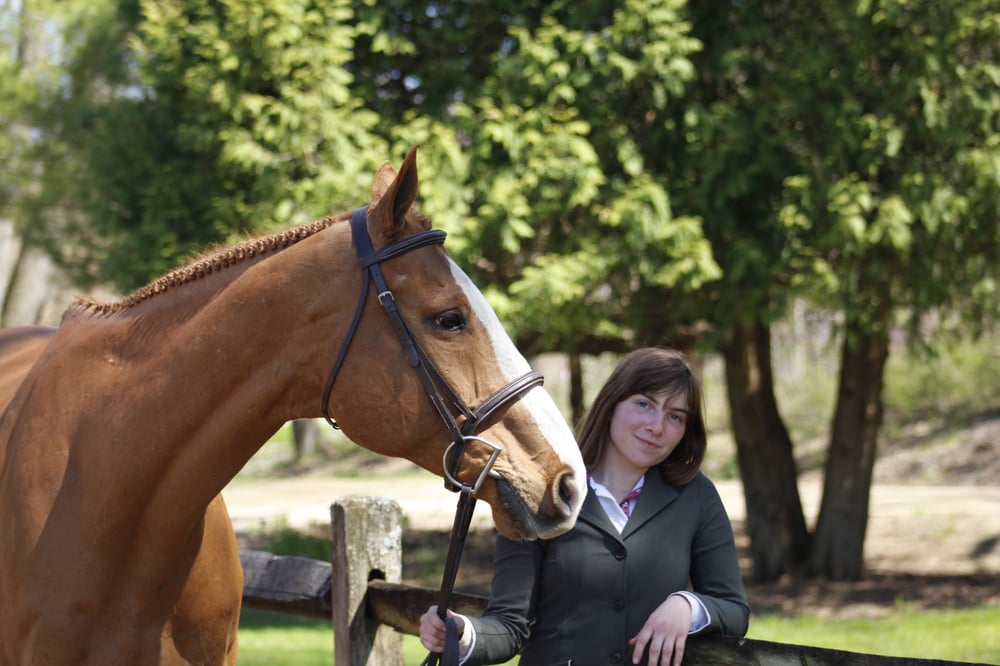 Kylie Cohen, 20, of Bloomfield Hills, Michigan, is an undergraduate student at the University of Michigan majoring in English with a concentration in Creative Writing. After graduating, she hopes to put her degree towards writing for a non-profit focusing on women's issues and spend her free time helping at therapeutic riding programs to assist others in finding a connection and welcoming space through horses.
As a lifelong equestrian and avid writer in school, those activities take up most of her time. However, Cohen prides herself in always making time to lend a hand to make a positive impact on someone else's life, bettering the world around her through fundraising efforts and through the use of her passion for horses.
She participates in her school's LINKS program where she is matched with a special needs classmate and together, they do activities such as playing games, reading and eating lunch together. For her fundraising efforts, Cohen focuses on raising funds for research and educational programs for those on the autism spectrum through the Ted Lindsay Foundation. When not competing or riding her own horse, she can be seen helping young riders and their ponies work through challenges to achieve their personal goals.
"I am truly honored to be a recipient of the Hamel Family Scholarship. I am proud to be a part of such a welcoming equestrian community while I continue my studies," said Cohen. "This scholarship will assist me in achieving my goals as a creative writing professional and it also allow me to continue my journey as a lifelong student of horses."
Cohen is also an active participant in USHJA programs, including the USHJA Horsemanship Quiz Challenge where she was awarded the 2022 Sportsmanship Award during the National competition, the Markel/USHJA Zone Jumper Team Championships and the MZ Farms/USHJA Emerging Athletes Program. Recently, she was a featured guest on the USHJA On Course Podcast.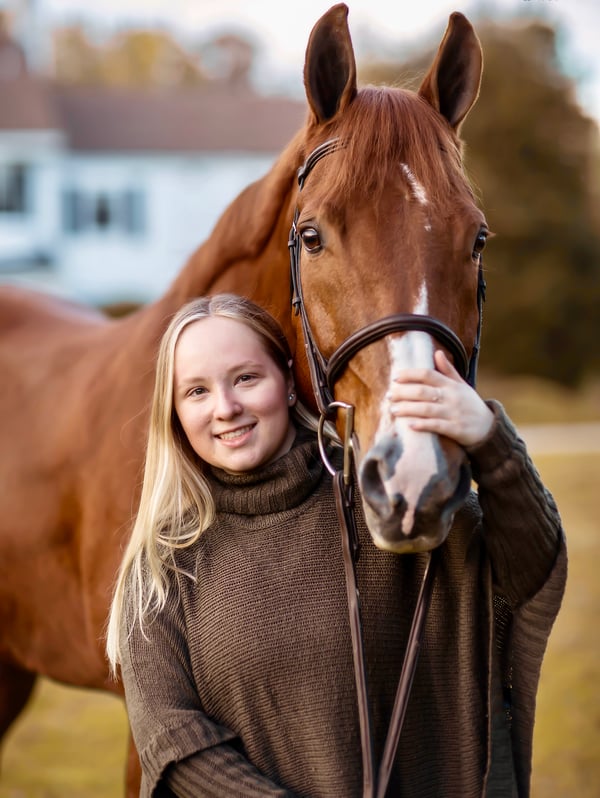 Angela Sikes, 23, of Port Washington, New York, has always dreamed of becoming a veterinarian and those lifelong dreams are coming true as she will be attending Cornell University College of Veterinary Medicine starting this Fall. Sikes plans to specialize in Equine Sports Medicine.
Sikes has quite the accomplishments through the years in leadership recognition, academic excellence and personal perseverance to achieve her goals. She has been a member of the Girl Scouts of Nassau County Gold Award Committee since 2019 and in 2020, she received the Girl Scouts of Nassau County Adult Volunteer Appreciation Plan Pin. In high school, she served as Vice President of the National Honor Society, President of the English Honor Society and a member of the Sciences Career Club.
During undergrad, she served as Co-President and Co-Founder of her school's Pre-Health Sciences Club, Vice President of the Tri-Biology Honor Society and an ambassador for scientific research. She was also a member of Omicron Delta Kappa National Leadership Honor Society, Phi Eta Sigma Honor Society and a member of the Honors College. On top of that, Sikes was a member of her NCAA Division I Equestrian team and had her own undergraduate research published in a scientific journal in 2022.
"I am extremely honored and elated to have been chosen as one of the Hamel Family Scholarship for Further Education recipients. I want to thank Kristen and James Hamel for their incredible generosity," said Sikes. "Horses have continuously impacted my life starting at a young age. I have always loved animals, but nothing compares to the love between horse and rider."
"I credit my horse, Ashton, with my focus and determination in chasing my lifelong dream of becoming a veterinarian," she continued. "I am eager and enthusiastic to continue my education at Cornell University College of Veterinary Medicine this Fall, where my lifelong passion and dreams of becoming a veterinarian will finally come true. I plan to return to the equine industry and serve our community as a skilled veterinarian, helping the animals that have gotten me to where I am today."
The Hamel Family Scholarship for Further Education is made possible by the generous support and donation from the Kristen and James Hamel Family Foundation. The USHJA awards up to $25,000 each year to one or more USHJA members to use for college, graduate, trade or professional school. Eligible candidates may apply for the Hamel Scholarship every year but may only be awarded the scholarship once. Applications for 2023 will open in January.
To learn more about the USHJA $25,000 Hamel Family Scholarship for Further Education, visit ushja.org/hamel.
Photos: Provided by Kylie Cohen and Angela Sikes