Horse and Rider Advocate Series
USHJA's bimonthly series on horse health and wellness is based on guidance and input from the USHJA Horse and Rider Advocates Committee. This series aims to provide members with information they can use to help keep themselves and their equine partners happy and healthy throughout the year.
Cool Off! Judges' Perspectives on Waived Show Coats
Summer heat has real implications for equestrians and the health and safety of you and your horse should be your top priority. In the summer heat, a rider must make plans for both themselves and their horses to stay cool and comfortable both at home and in competition. So many riders focus on their horse's well-being that they often forget or set aside their own health and safety. Riding in the heat can put an incredible amount of stress on a rider and cause dehydration or heat exhaustion fairly quickly.
Riding during cooler hours, drinking plenty of water and taking breaks in the shade can help combat rider heat exhaustion. Another way to prevent over heating is to ride without a show coat when coats are waived at competitions. "To waive coats is always a [competition] management call because they are most aware of the weather report," says USEF 'R' Hunter, Hunter/Seat Equitation and Hunter Breeding Judge Linda Andrisani.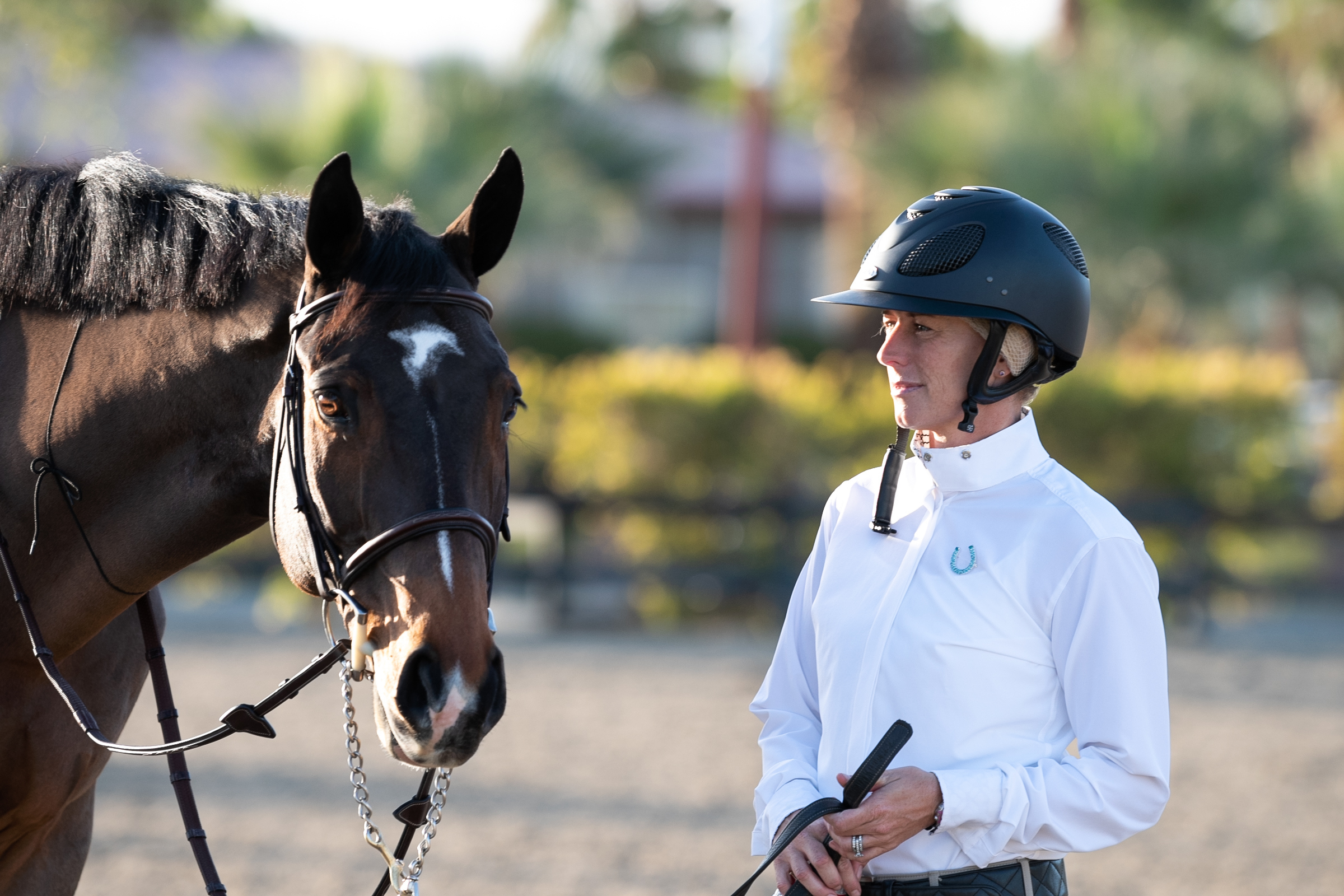 Credit: Tricia Booker/USHJA
Often coats will be waived in extreme temperatures with the purpose of keeping the riders safe and preventing heat-related illness. When asked if judges prefer to see riders competing without a coat when permitted, Andrisani says, "There is not a judge in the hunter equitation world that would disagree. Judges should never penalize an exhibitor when management makes that determination."
Becoming overheated as a rider may have deadly consequences. Watching riders safely complete their class in extreme heat is far more important to the judge than under scoring a rider for not wearing a coat. Judges score riders based on their best rounds, and if a rider is too hot and uncomfortable in their coat, they won't be able to show their horse at their very best.
Two hundred and forty-seven Hunter Judges responded to a recent poll asking if they reward or penalize a rider for not wearing a coat when coats are waived by management. Not a single judge answered that they would penalize a rider for not wearing a coat! 77% of judges polled indicated they do not score a rider based on their decision to wear a coat. The remaining polled judges indicated that they do note what the rider is wearing if they are not wearing a coat.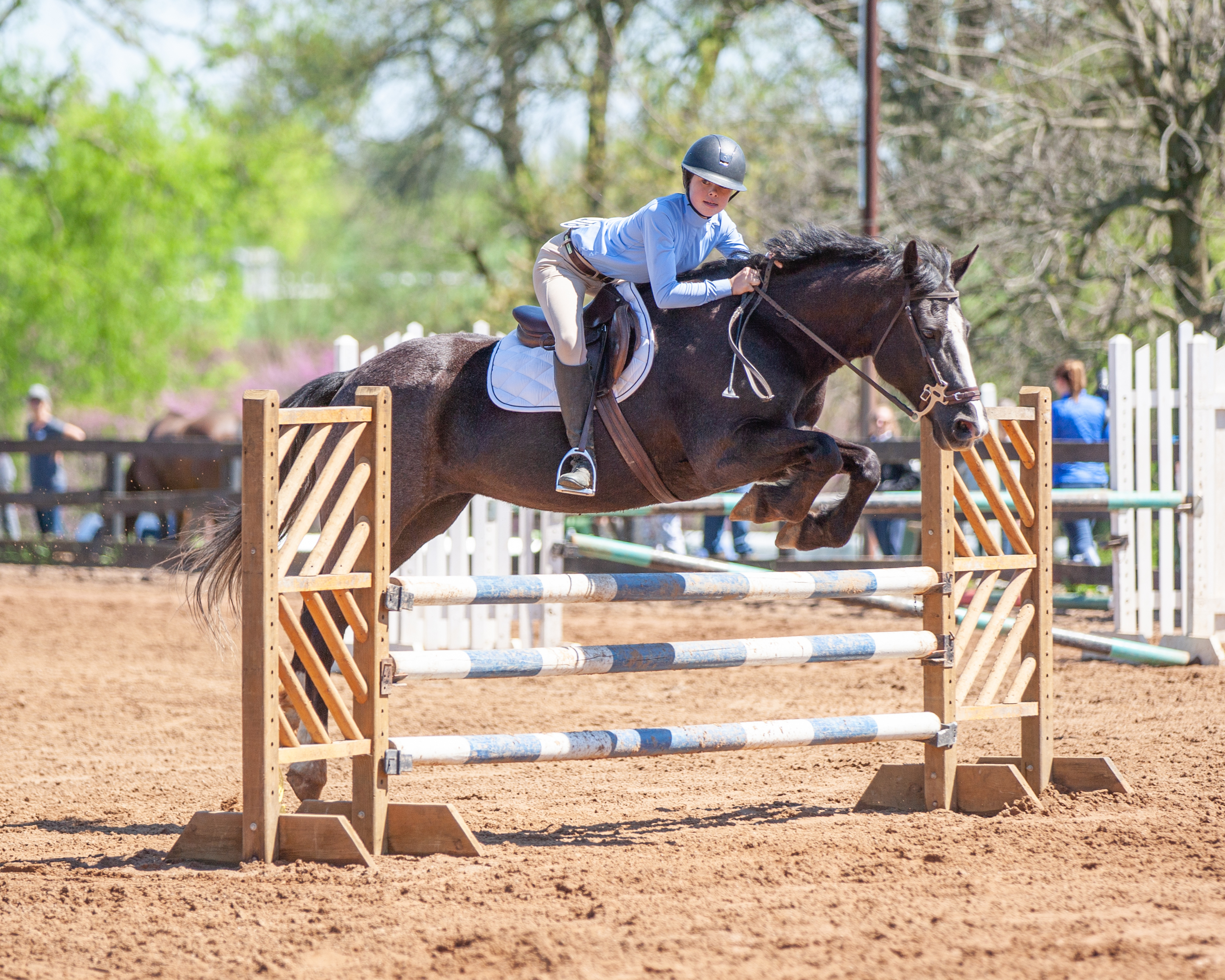 Credit: Rachel Sowinski/USHJA
Opinions on what a rider should wear in lieu of a coat vary between judges. "Replacement clothing should be a subtle color polo or a short sleeve riding shirt with a choker," Andrisani said. "Judges would appreciate tidy, tasteful apparel worn in [a coat's] place." According to the survey, 53% of polled judges prefer to see a long sleeve show shirt, tucked in, with the choker fastened if they are not wearing their coast. 26% had no preference as long as the rider's attire was neat and tidy. A few commented that a polo shirt or short sleeved collared shirt was appropriate for jumpers but most agree that sleeveless shirts or tank tops were not acceptable.
On the other end of the spectrum, Andrisani added that competition management often consults with judges regarding outerwear in cold or rainy temperatures. "Most judges say yes as long as rider numbers are visible," she says.
While at home, on the road or during competition, your safety is most important. Heed the recommendation when given permission to remove your coat. Of course, seek medical care immediately if you or another rider begins to show signs of a heat-related illness. Drink plenty of water, avoid the heat of the day and take frequent breaks in the shade. If you follow the guidelines above, you are on your way to an enjoyable and safe summer show season. Be sure to always follow the guidance of medical professionals and veterinarians respectively when it comes to your health and that of your horse.
For more tips for a successful season, check out these recommendations from the USHJA Horse and Rider Advocate Committee to help keep you and your equine partners safe while showing this summer.